Here's a running list of the books (and plays) I've read cover-to-cover:

​

Goodbye, Vitamin by Rachel Khong
Crampton Hodnet by Barbara Pym
Beyond Black by Hilary Mantel
The Heart of Robin Hood by David Farr (play)
In the Distance by Hernan Diaz
The Animators by Kayla Rae Whitaker
84, Charing Cross Road by Helene Hanff
The Dry by Jane Harper
The Music Shop by Rachel Joyce
A View of the Harbour by Elizabeth Taylor
King John by Shakespeare
Oregon Shakespeare Festival Actors Telling the Story by Alan Armstrong and Mary Z. Maher
Leaving Home by Anita Brookner
Tartuffe by Moliere (Richard Wilbur translation)
The Bell by Iris Murdoch
The Sparsholt Affair by Alan Hollinghurst
How to Write an Autobiographical Novel by Alexander Chee
The Gate of Angels by Penelope Fitzgerald
Sense and Sensibility by Kate Hamill (Austen play adaptation)
Under the Net by Iris Murdoch
Ethan Frome by Edith Wharton
The Summer Book by Tove Jonnson
The Go-Between by L.P. Hartley
Our Spoons Came from Woolworths by Barbara Comyns
The Expendable Man by Dorothy B. Hughes
Comemadre by Roque Larraquy, translated by Heather Cleary
Snap by Belinda Bauer (audiobook)
Census by Jesse Ball
Little Women by Louisa May Alcott
Tin Man by Sarah Winman
Louisa May Alcott: The Woman behind Little Women by Harriet Reisen
The Book of Will by Lauren Gunderson
Excellent Women by Barbara Pym

I look forward to reading updates by

Regina De Vera.

She occasionally blogs about her "Julliard Journey." And this is from the latest reflection:

During my late teens and early twenties, I had bought into the notion that a "leading lady" or an "ingenue" was a soprano. I might have unconsciously forced myself into being a soprano because I wanted to be a "leading lady." Much of my Juilliard journey (which includes my casting and my work in scene study classes) have challenged all these ideas of "leading lady," "ingenue," "character actress" and so on. "All acting is character acting," one of my acting teachers said. I am very happy to have begun letting go of this hold to become of a particular mold and embrace my voice and my self and my soul as IS. I love that I am an alto. I love that I can sing deep notes. And I love that I can sing high notes, nevertheless. Having range is good.

Type is something actors obsess about. I have mixed feelings about it. And I won't go into all of that right now. But I love the "All acting is character acting."
Powered by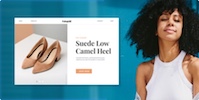 Create your own unique website with customizable templates.